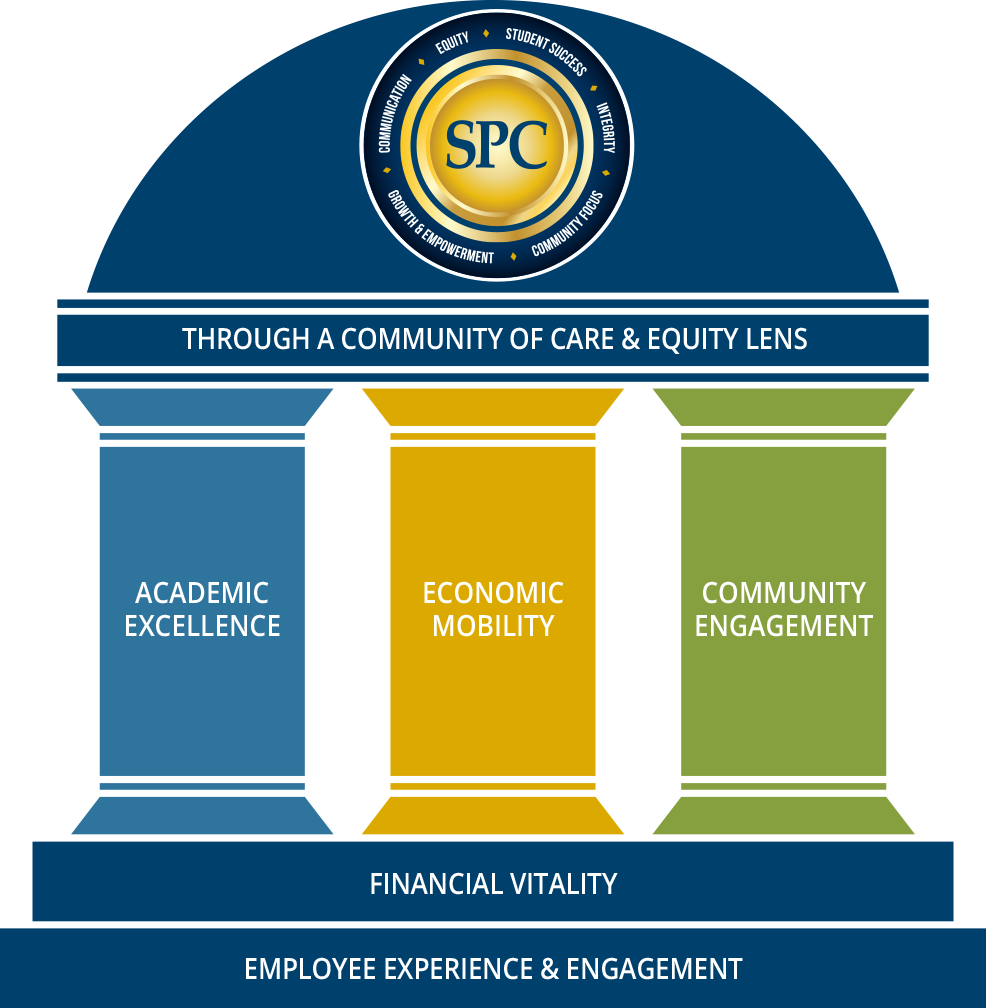 SPC Strategic Plan 2021-2024

The planning process for the 2021-24 Strategic Plan began during the Fall of 2020 through a variety of input-seeking sessions, beginning with the August Board of Trustees (BOT) Planning Workshop.  During the is meeting, the BOT decided to build upon the success of our current plan and its three pillars of Academic Excellence, Economic Mobility, and Community Engagement, while maintaining the foundational elements of Financial Vitality and Employee Engagement and identified the key strategic goals that need to be considered in the new plan to best support student success. 
Focus groups were then conducted with each area of the college's employees: A&P, Faculty, and Career Staff; and most importantly, the student body. Over 370 people shared their thoughts on the current barriers facing our students and potential strategies the college could use to better support them.  
For the remainder of the fall, the five committees (one for each pillar and foundational element) worked to finalize key Strategic Priorities aligned to the goals identified by the Board of Trustees.  The draft of these Strategic Priorities was shared with the Board during the annual December Strategic Planning workshop.
A complied video of these focus groups with timestamps is provided below: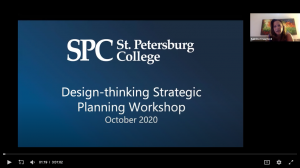 Watch the Strategic Planning video here.
Video contents:
Overview: 0:00:00
A&P Report Out: 0:43:13
Faculty Report Out: 1:08:10
Career Service Report Out: 01:35:20
Student Focus Group: 02:08:14