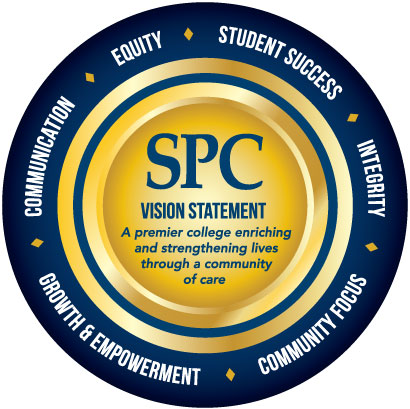 SPC Strategic Plan 2018-2021

Overarching Goals
Increase Student Attainment
Expand and Sustain Access to Post-Secondary Education
Motivate and Engage the Community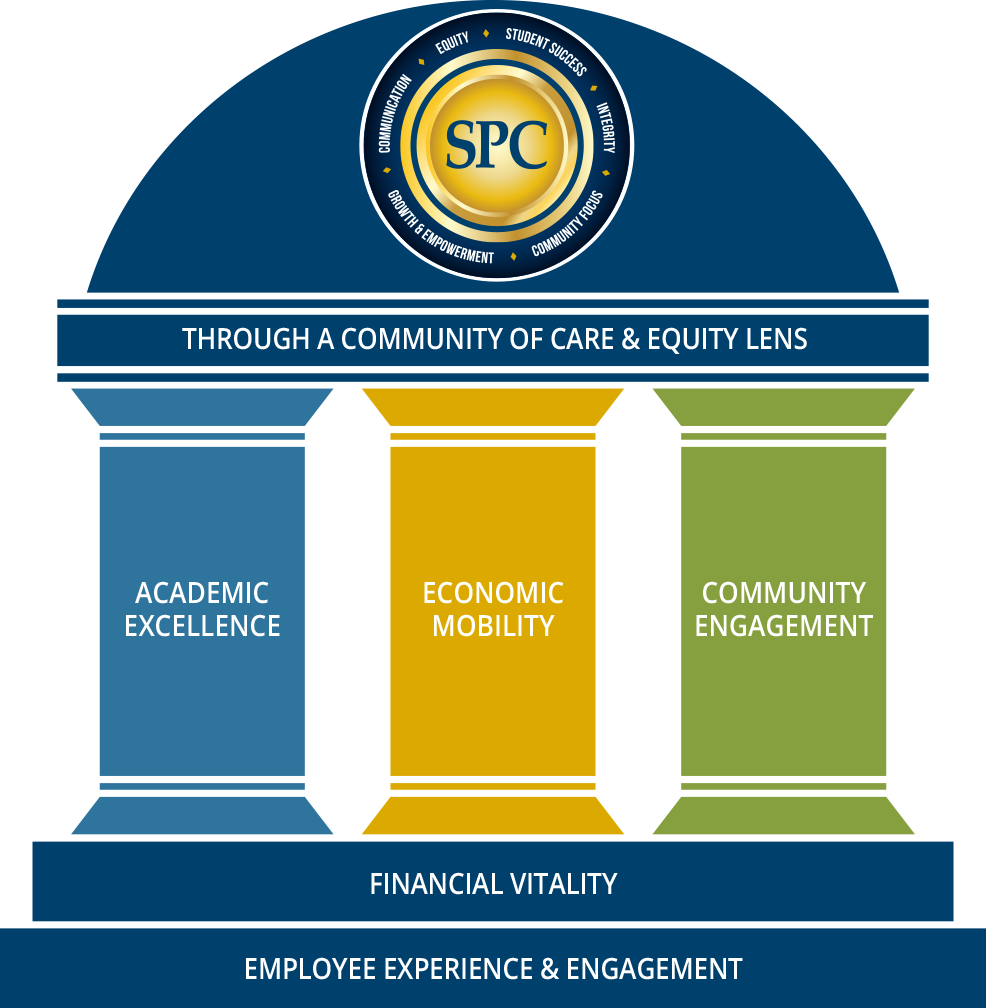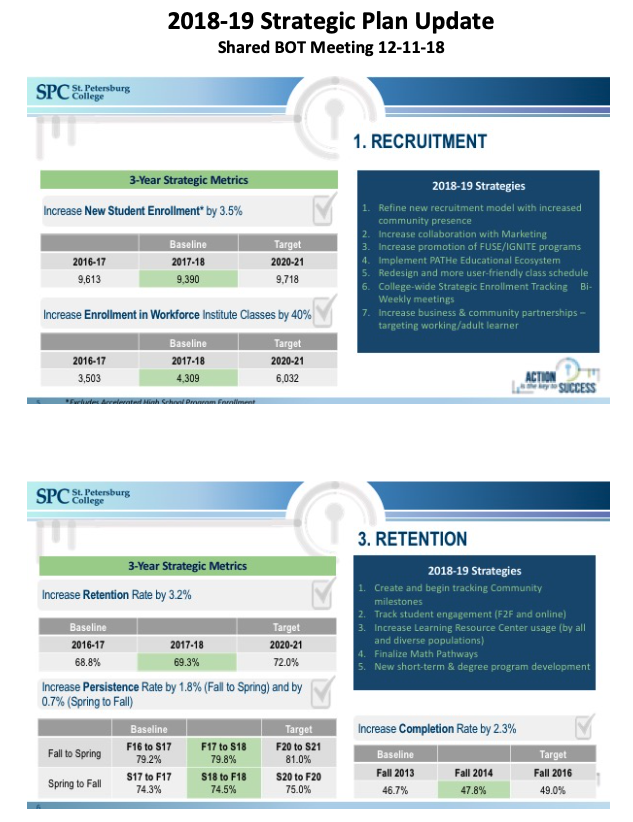 How Are We Doing?
Monthly Initiative Metric Updates
THROUGH A COMMUNITY OF CARE & EQUITY LENS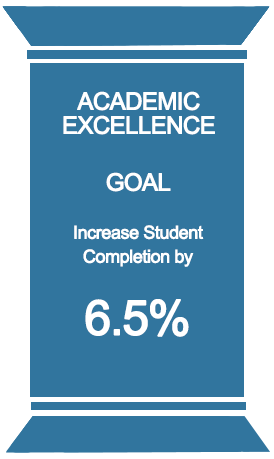 ACADEMIC EXCELLENCE
Commitment: We will deliver a high-quality education as a first-choice institution for our students by creating an innovative and engaging learning environment within a supportive, collegial culture.
Strategic Priorities
Enhance the Learning Experience
Close Achievement Gaps
Advance Student Progression through Career and Academic Pathways to Attainment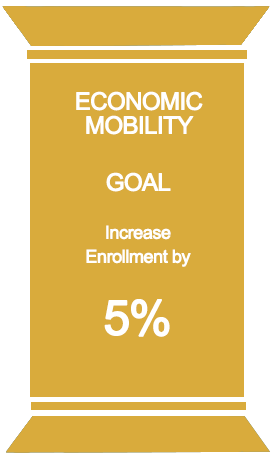 ECONOMIC MOBILITY
Commitment: We will provide opportunities for our students to be prepared for in-demand careers and professional growth. This will contribute to their economic success and improved quality of life, helping end cycles of generational poverty and drive economic growth in the community.
Strategic Priorities
Expand Access and Support Affordability for all Students
Drive Enrollment Growth and Expand Educational Choices in the Areas that Will Fill the Talent Pipeline
Supply Opportunities for Students to Explore Programs that Meet Their Career Goals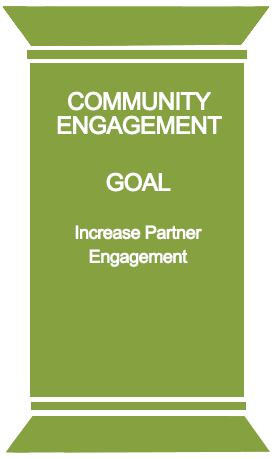 COMMUNITY ENGAGEMENT
Commitment: We will invest in the well-being and growth of our community by serving as a leader, convener, and catalyst for positive change. We will maintain this commitment by creating strong partnerships, participating in civic learning and community engagement, and cultivating a Community of Care.
Strategic Priorities
Connect Regional Resources to Holistically Support Students, the College, and Community
Grow and Strengthen Business Partnerships to Address Workforce Demands
Promote Civic Leadership
Commitment: We will establish a dynamic model for financial and operational vitality that drives investments and preserves a thriving institution.
Achieve Fiscal Strength
Strategic Priorities
Increase Non-State Funding Streams and Diversify Resources
Maximize Space Utilization and Facility Alignment
Advance the College's Viability, Reputation, and Resources
Commitment: We will invest in the well-being of our college family by creating an organizational culture of care through respect, communication and recognition in order to foster trust, growth and empowerment of our employees.
Increase Employee Retention by 1.5%
Strategic Priorities
Enrich Equity and Diversity in the Workplace and Ensure the Composition of the College is Representative of the Community
Expand Professional Development Opportunities that Promote Innovation and Growth
Ensure Employee Engagement and Retention through Strong Communication, Recognition, and Responsiveness